Jessica's Positive Daily Affirmations Then And Now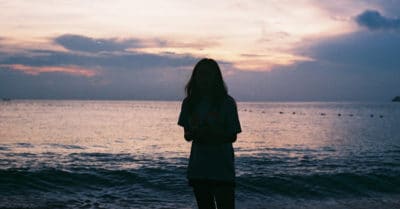 When asked about the secret to their success, many celebrities and profitable business people credit the power of positive self-talk and obsessively envisioning their own success as a great help for actually going out there and achieving it.

However, as Jessica Chatfield shows us, this approach doesn't only work for the rich and famous. It can have a powerful impact on the lives of everyone, no matter how young or old.

This popular video shows how one little girl, Jessica Chatfield, in the playful spirit of a child, has discovered what positive words can do for her day.

She may be using affirmations unknowingly, but the result is still the same! She feels good. She has become her own greatest cheerleader! We can all learn from this.

Click here to instantly claim your FREE download of 'Affirmation Sensation' and learn how to apply positive affirmations to your life.

Over 261,977 people have downloaded this powerful audio already




Jessica's Daily Affirmation (2009)
"Look I can be a shark. My whole house is great! I can do anything good. I like my school, I like my dad and my cousins. I like my aunts, I like my Allisons. I like my mom, I like my sisters. I like my hair and haircuts. I like my pajamas! I like my stuff. I like my room and I like my whole house! My whole house is great. I can do anything good. Yeah, yeah, yeah, yeah, yeah. I can do anything good. Better than anyone. Better than anyone…."
Jessica, the young star of this uplifting clip, clearly loves life and knows how to use her morning affirmations to start her day right.
This video is 50 seconds of pure positivity and can most definitely put a smile on your face. But most importantly of all, it shows the power of the positive spoken word, something we all need to learn from.
Her father, who uploaded the original video in 2009, captioned the video with: 'Jessica has a day where she's feeling … really good about her life'.
20 Affirmations, Inspired By Jessica
I can be anything I want to be.
The environment around me is calm and prosperous.
I can do anything.
I am skilled and talented.
No matter what, I will embrace new lessons and experiences today.
There is goodness in the world.
I am surrounded by loving people.
I like how I look and how I feel.
No matter how far I have to go, I am already grateful for everything in my life.
I will live today with passion and enthusiasm.
I embrace confidence.
Mistakes are simply lessons to be learned.
I love the person I am becoming.
I believe in myself.
Others look to me for inspiration and happiness.
My confidence is increasing every day.
Feeling this happy and energetic is part of my daily routine.
I live in the present moment.
Being bold and loud can help me achieve my dreams.
I will focus on positivity today.
What Is Jessica Chatfield Up To Now? (2021)
Jessica is now considered a viral star, with the original video reaching over 21 Million views as of 2021. However, she has actively stayed away from the public eye since and is currently living in Los Angeles, California after graduating from Southern Methodist University in Dallas in 2019. With a double-major in business management and political science, Jess still claims to be a reasonably positive person.
"I don't stand on the bathroom counter these days, but that video's still a good representation of who I am!"
Jess's happiness and positivity also manifest themselves in her caring attitude; her friends call her the 'mom' of their group due to her warm-hearted nature and daily check-ins.
When Refinery29 asked for an update on her affirmations in 2016, Jessica said,
"I like my friends and family. I like my school. I like my clothes. I like my shoes – oh no, this sounds so vapid! I like my books. I like my house. I like my sorority. I like my hair."
Affirmation Inspiration: 14 Lists And Guides To Read Today
Affirmation Audio: Free MP3 Download
"Awaken your mind for positive change, abundance and manifestion!"
Hopefully, by this point, you are feeling inspired and motivated to start, or continue, your affirmation routine. I personally recommend you spend 5 minutes in the morning repeating your favorite affirmations in a mirror.
I also think affirmation audios are great too. That's why I created my own affirmation guide and MP3 download! And I am giving it… to YOU.
No payment is needed, just the confidence to manifest your dream life!
So, if you want to open your gift and discover more affirmation examples, and guides, be sure to click here now!